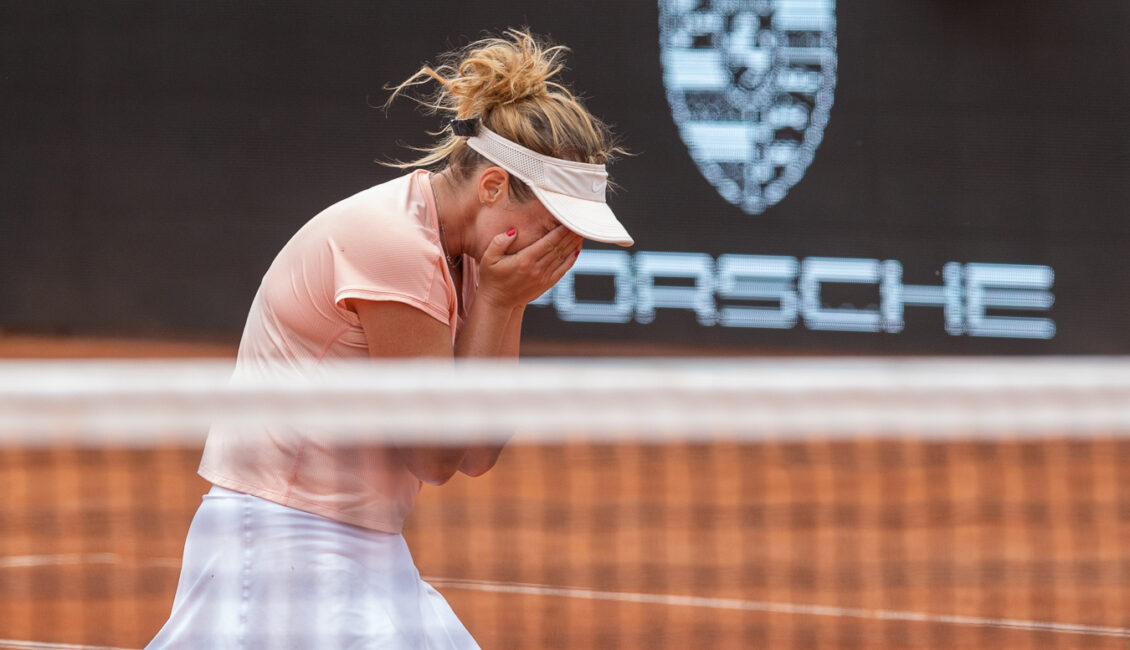 One of the most spectacular and intense games played at the Winners Open had Kristina Kucova (seeded #8) as a winner, despite the game being as close as they get: the final score was 2-6, 7-6, 7-6 for Kucova, who continues a good form, after the finals și played a few weeks ago at Gdynia Open (WTA 250).
Without much doubt, we can say the game between Bara and Kucova was one of the best so far at the Winners Open. It got better and better as time passed, and the points got more disputed. In fact, this was the first three-set match in the main draw.
The first set was all about Irina. She played aggressively especially on return, she won the long points played and was able to make fast switches between attack and defense, finding the perfect balance in order to keep Kucova behind the baseline.
Consequently, the Slovakian was not able to dictate the rhythm, and the set was won fast by Irina. It was all due to Irina`s return plays, which were long and aggressive. In fact, Kristina had only one game where she won on her serve.
Anticipated result
The game the two played a few weeks ago at Gdynia showed us that Kucova knows how to break Irina`s game. Therefore, in the second set, Kristina Kucova played more aggressively, went after Irina`s second serve, and tried to close the points faster. The increased tempo she set on the game brought back a break game right at the start of the second set, allowing Kucova to keep a safe distance from Irina at 5-3.
There were lots of hard-played points, most of them finalized with winning shots. Kucova was always focused, ready to hit hard every short ball while refusing to enter any long exchange where she could found herself at a disadvantage.
Even though, after 5-3, Irina impressed in the next two games. Finally, the set went into a tiebreak, where the difference was made by Kucova`s aggressivity.
Until this point, the game was similar to that played at Gdynia: Irina won easily the first set, Kucova fought back and forced a third set, which ended the same way as it did in Poland, where Irina led at 4-2, but she was eventually defeated.
At Cluj, Irina led at 5-4, was two points away from winning, and then led 4-1 in the tiebreak. But Kucova refused to quit and fought until the last drop of sweat to take the win. A hard-worked one, after an exhausting game in which Irina, despite the loss, won more points than her opponent (116-115).
For a spot in another WTA semifinals, Kristina Kucova will play Mayar Sherif, who won against Alexandra Eala. This will be their 5th encounter: Sherif has a 3-1 general score, but the last game played in Charleston was won by Kucova.